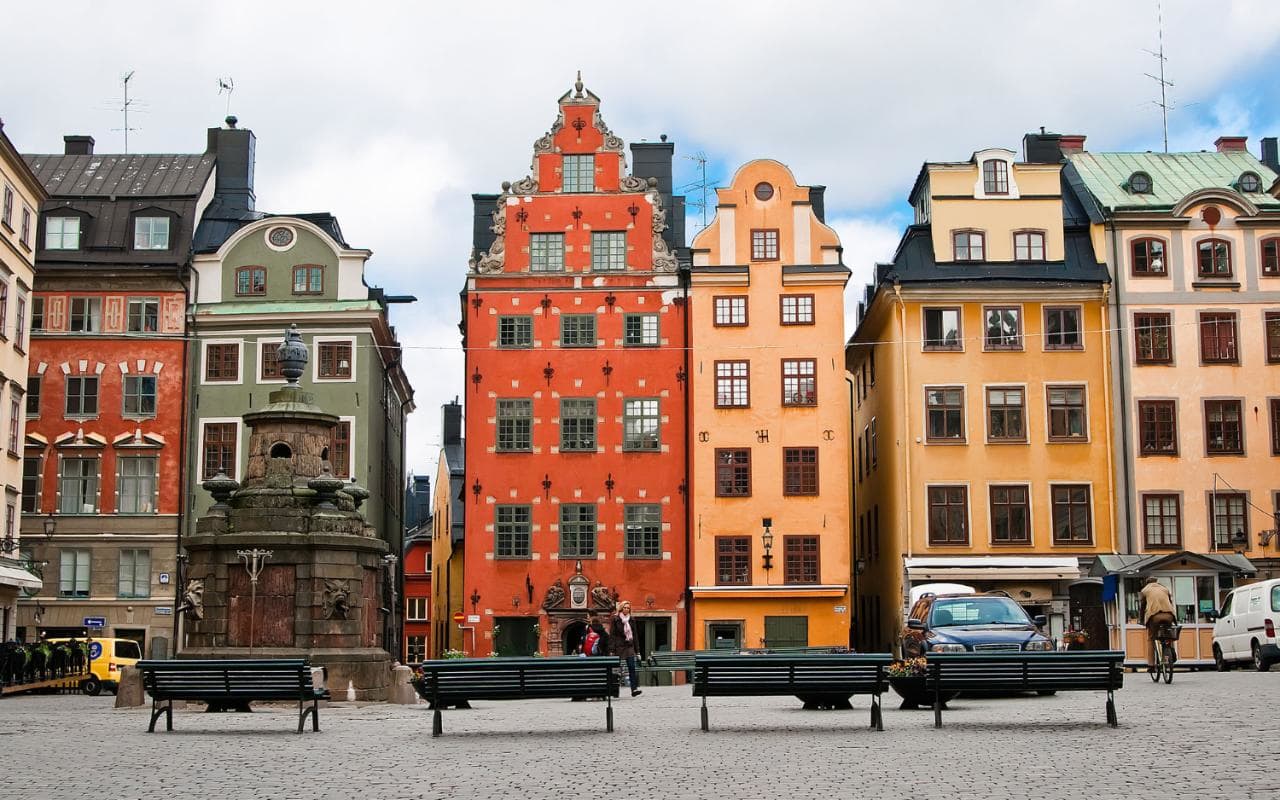 Stockholm Travel Guide
This Guest Post was submitted by  You Me Lunch & Travel – @bri.youmetravel & Nasir Fleming – @nasirfleming
Hi y'all, It's Nasir:
Before taking an adventure to Sweden, I firmly believed that Stockholm syndrome was in reference to having a deep love + appreciation for the city – possibly the opposite of the daunting Paris Effect.
As I went to upload a picture with the caption "feeling Stockholm syndrome," I made sure to do a quick Google search. Multiple sources revealed that this term is based off of a high-profile hostage case from the 1970s.
LIFE RULE: Always do a quick Google Search
Sometimes you just don't know if you're unintentionally glamorizing kidnappings.
Anyway, I absolutely adore Stockholm.  It is grey, yet vibrant; the skies cast shadows over the city while the buildings' colors pop! Although I only got to see the city for a few days, my friends, who are locals, showed me around. Here is some of what I learned: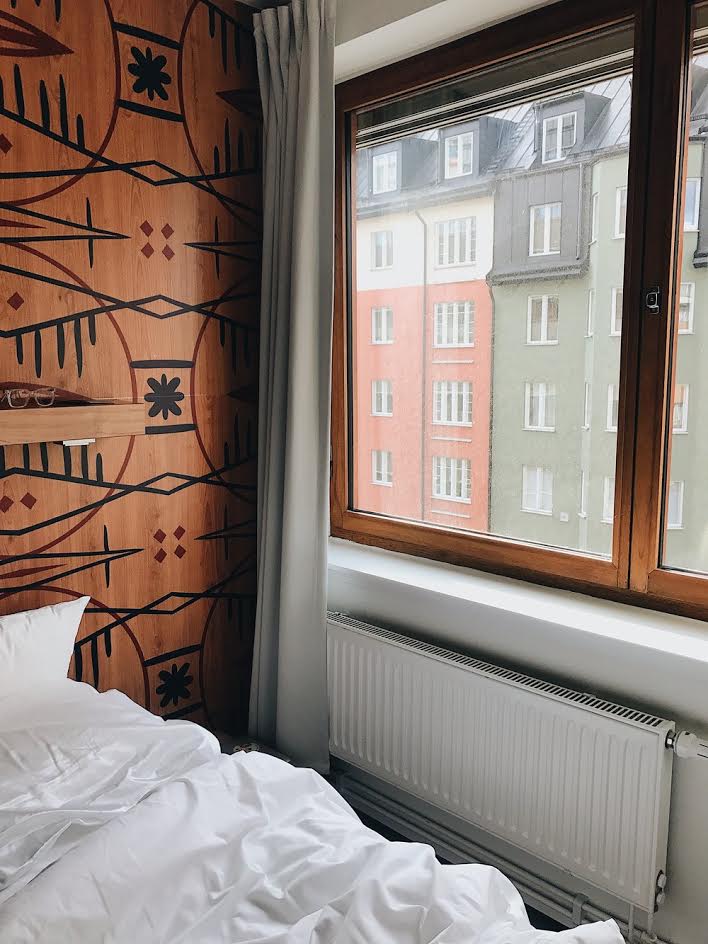 Where to Stay
My friend and I had a splendid time at Birka Hostel in Central Stockholm. A private double room costed SEK 2,040 or $247 (USD) for three nights, which equals to around $40 per person/per night. I usually travel to destinations that are on the cheaper side, but Stockholm tends to be more pricey; it is worth it, though!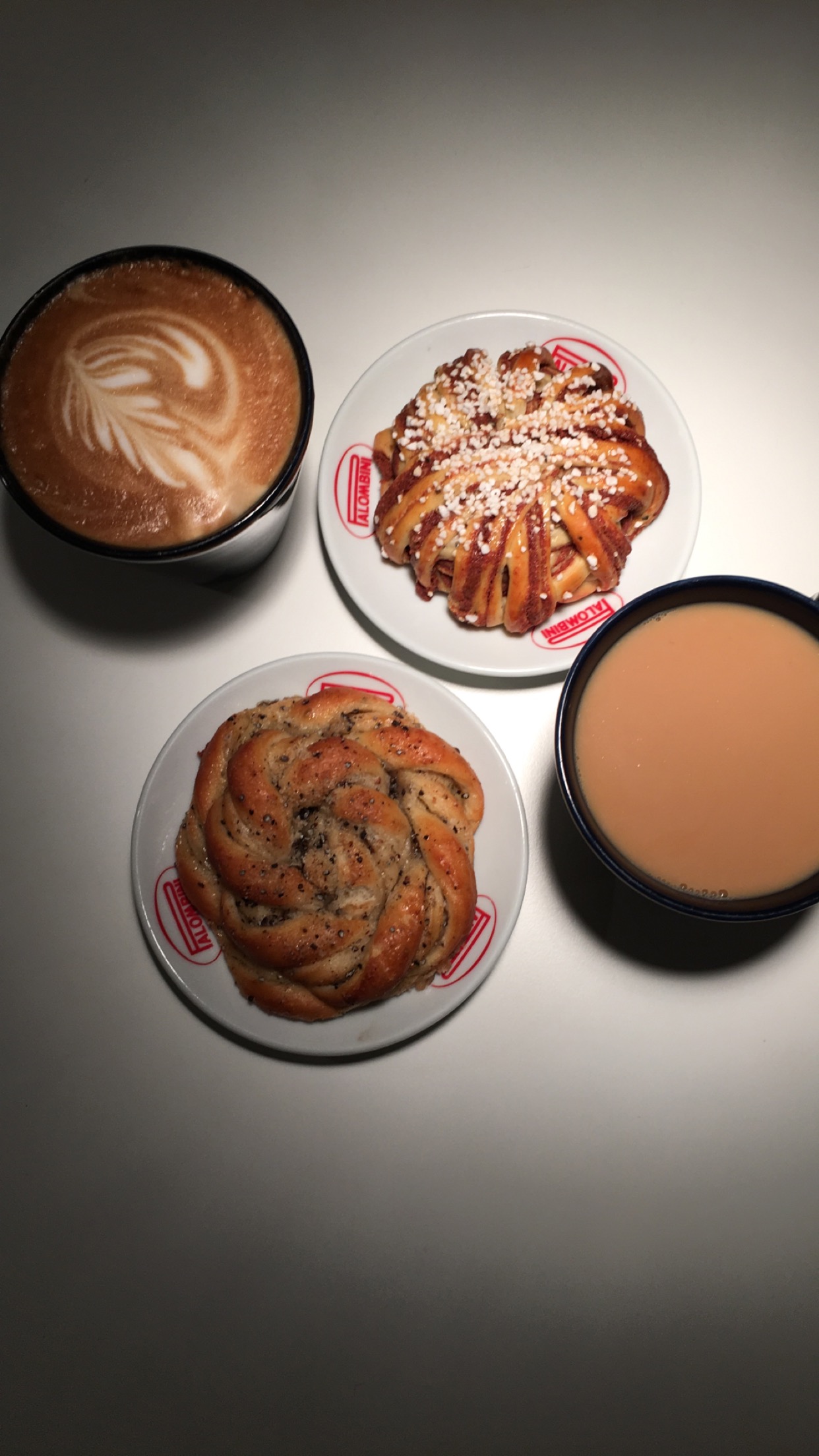 What to Eat
Twelve minutes away from our hostel was the famous Östermalms Saluhall. This marketplace place is filled with various shops that sell fresh cheese, meat, and vegetables. Some of these vendors double as sit-down, bar-style restaurants. My favorite dish consisted of dressing-dressed reindeer meatballs, mashed potatoes, and lingonberry jam. The lingonberries were a sour addition to a rather subtle plate. If you are one who enjoys to explore your food options before commiting, Östermalms Saluhall and other food halls would be a great place to start!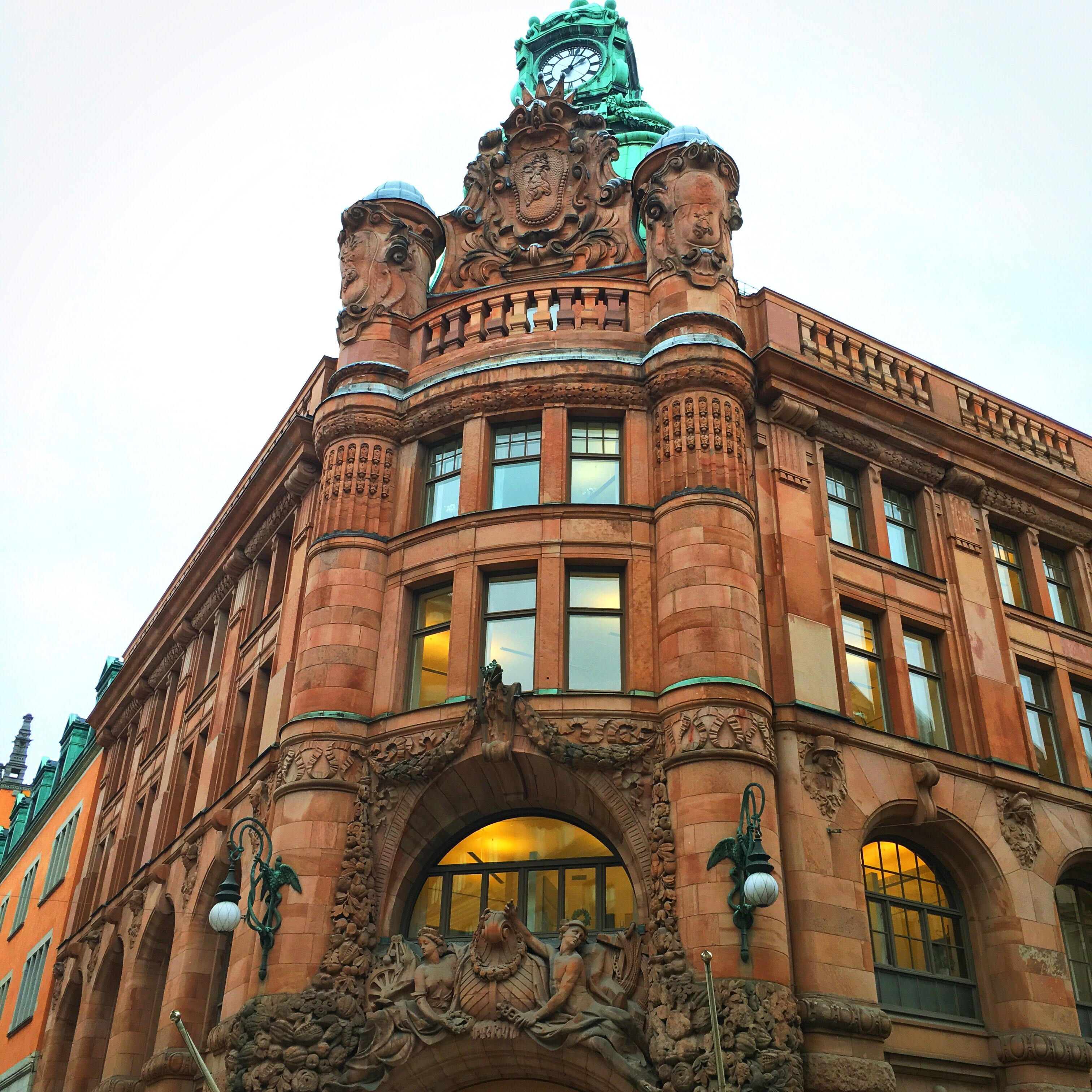 Language Barrier / Swedish Words
Swedish is not the easiest language to learn. Yes, 90% of Swedes speak English as a second or third language, but that doesn't mean that we shouldn't try to learn some of their language. Here are the three terms that I used the most while in the Scandinavian city.
Hej – Hello/ Hey
Vill du dansa med mig? – Will you dance with me? (I used this one at the club all the time)
Skål – Cheers (Say this everytime you raise your glass)
Hi there,It's Briona: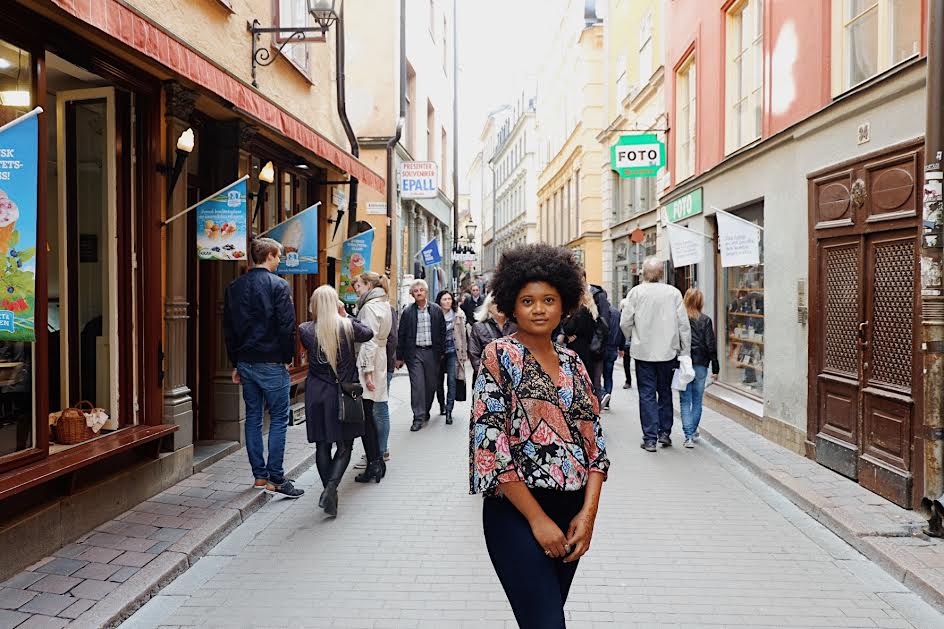 Where to shop
While I usually pack light and try not to weigh my suitcase down with too many souvenirs, Stockholm's quirky vibe was irresistible. I spent the afternoon wandering the city's different islands and ended up on Södermalm, Stockholm's coolest neighborhood. Here's where you'll find eclectic shops selling things that mainstream stores have but for a bit cheaper. My favorite shop was Coctail, a bright and futuristic store selling everything from Peruvian rugs to neon wall lights.
Other cool shops I popped into: Grandpa (unique clothes and accessories shop), L:A Bruket (amazing skincare products).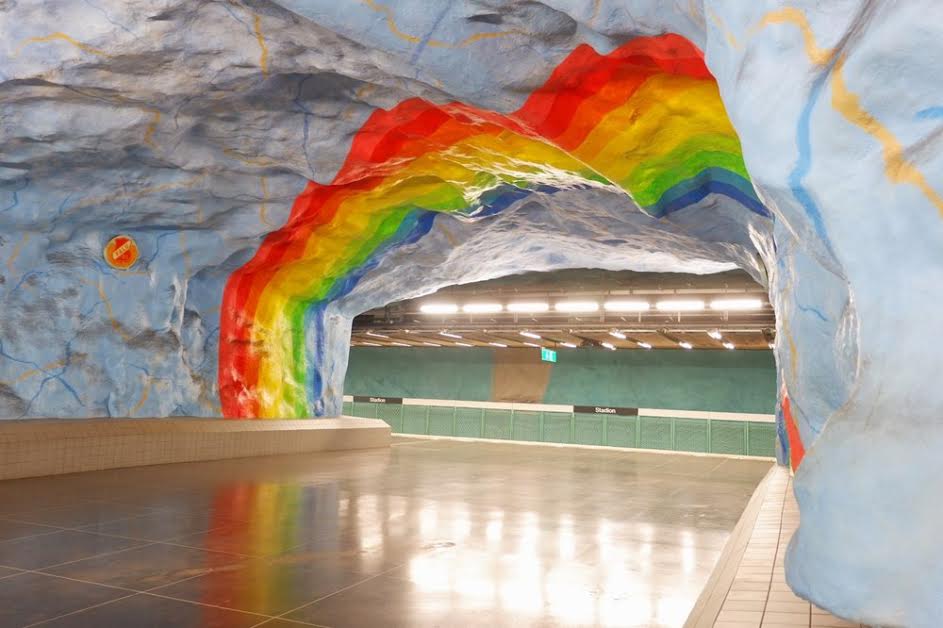 What to do
Stockholm is a calm place for a city of its size. You get big city action with a small town feeling. One of my favorite things to do was explore the underground art. Stockholm subways are famously dubbed as the longest art exhibits in the world. I love the irony of art beautifying a place which is usually considered dirty. My favorite mural was the rainbow located inside of Kungstragaden station. The art is free, but you will need a metro card to explore. I recommend grabbing a 24 hour travel card and spending the day weaving in and out of the underground.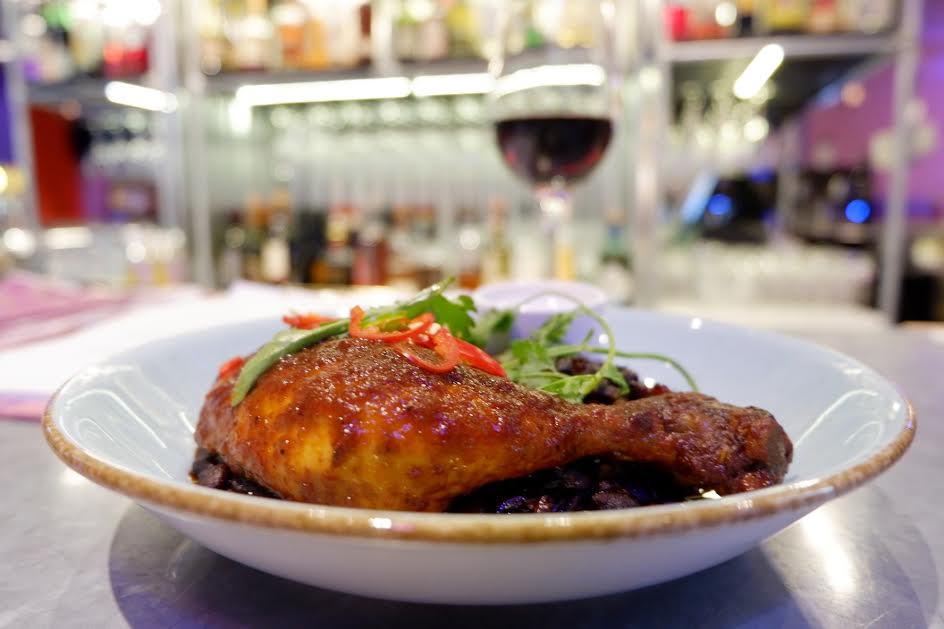 Bar Scene
We arrived to Stockholm around 1 AM on a Friday night as Hilma's music poured into the streets, automatically putting us in a dancing mood. The DJ spun everything from R&B to Afrobeats and Hip Hop. Hilma is attached to Generator Hostel and is a restaurant with a tattoo parlor by day. This place was oozing with good vibes.
On the other hand, my club experience was filled with electronic music! I visited Stockholm in April but the temperature was comparable to a January in New York – a lil' bit too cold for me. Did this stop me from wearing a tiny jacket and partying until 5 AM? Nope! My Swedish friends took me to two bars on a Saturday evening. The first bar, The Secret Garden, was on the calmer side. We arrived here for the pre-game and the cheap Swedish cider Reckorderlig. Although it is marketed as a queer establishment, there were plenty of non-queer partners here; it looked like everyone wanted to party at The Secret Garden. The second bar, Tank, was more bumpin'. There was a DJ and a medium-sized crowd who chanted the lyrics to Rita Ora techno remixes. Overall, the Swedes proved to enjoy a good party with both old and new friends. (Nasir)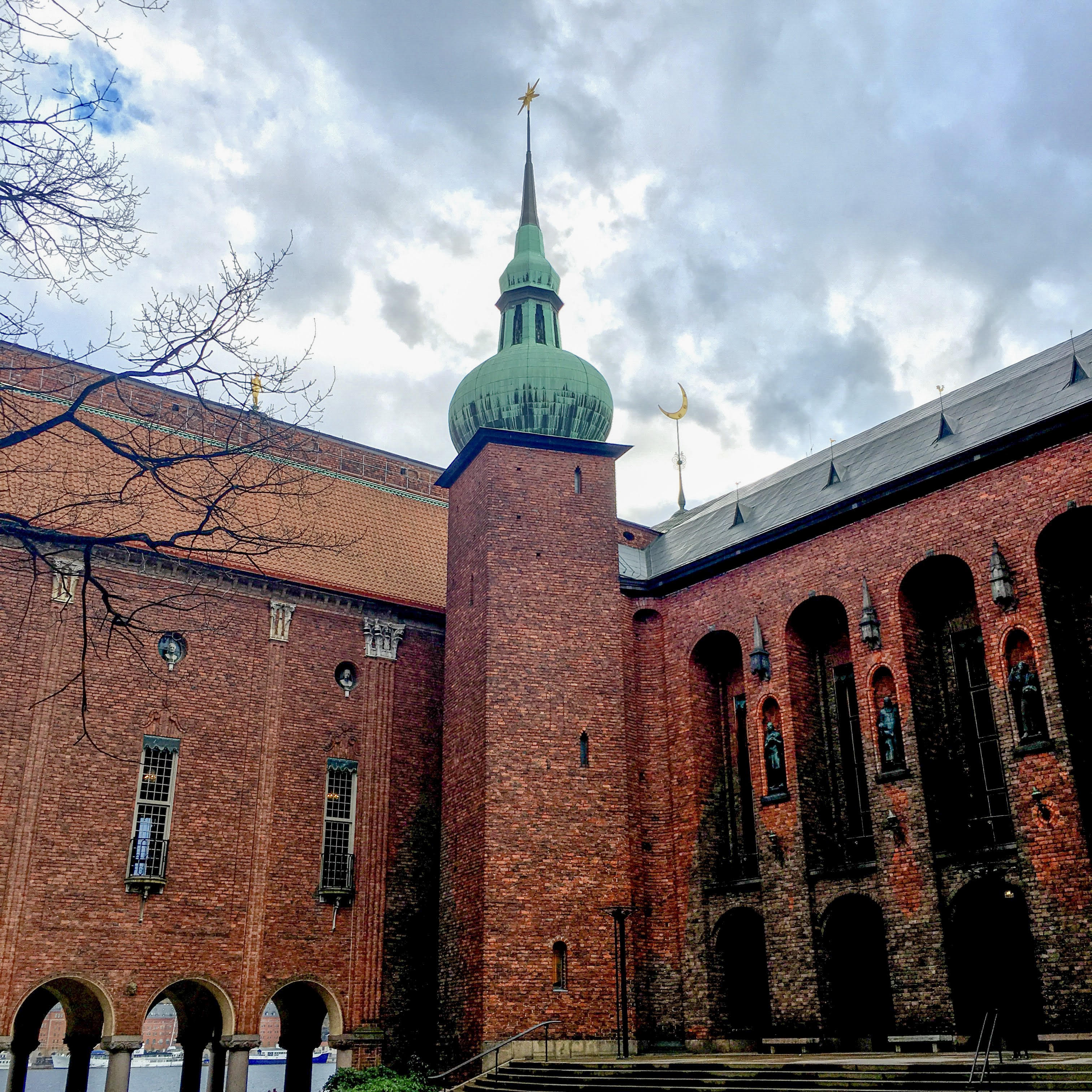 We thought Stockholm was really cute! What are your thoughts on the Nordic powerhouse?