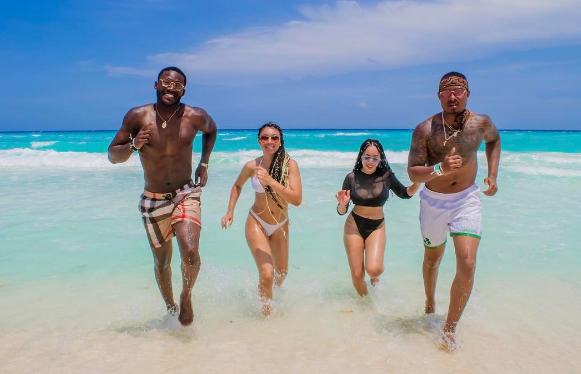 Baecation Vibes
The start of an annual #ISSABAECATION
In the beginning of May my boyfriend, Clayton Buchanan and I decided to take a #IssaBaecation to Punta Cana, Dominican Republic. We wanted another couple to come with us so we invited our friends Cameron Boles and Vanessa Bagley. Just 4 days before our trip we saw that it was predicted thunderstorms all week in Punta Cana. We had to find another option but didn't have much to choose from without having to spend a lot of additional money. We decided to go to Cancun, Mexico and now we are very happy that we made this choice. During our vacation we all shared our entire trip with our social media pages. Instantly, we received tons of messages from friends and followers asking where we stayed and how exciting and amazing our trip looked. On the last day in Mexico we decided to do a photoshoot on the beach with our resort photographer. As soon as we posted our beach pictures we received tons of repost from traveling companies, "relationship goals" accounts and other Instagram accounts. We even received messages from recruiters from Television shows and people taking interest in us doing modeling work. Clayton and I also saw our pictures on different Twitter accounts. With all of this unexpected excitement we received over 2,000 followers each to follow our accounts and inquiries from traveling companies interested in having us possibly become a brand ambassador for their companies. We even came across a "fan page." Clayton and I took high interest in a company called "Innclusive" which is a black owned company similar to Air b n b. We're so excited to possibly work with them on upcoming projects and can't wait to share our work with the world. We've received a lot of messages from followers asking when we will be taking our next trip. Many companies have took interest in sending Clayton and I on "Baecations" so we can take more fabulous pictures that attract even more people to their businesses. We believe our social media accounts are only going to grow if we invest in traveling and sharing our journey with the world.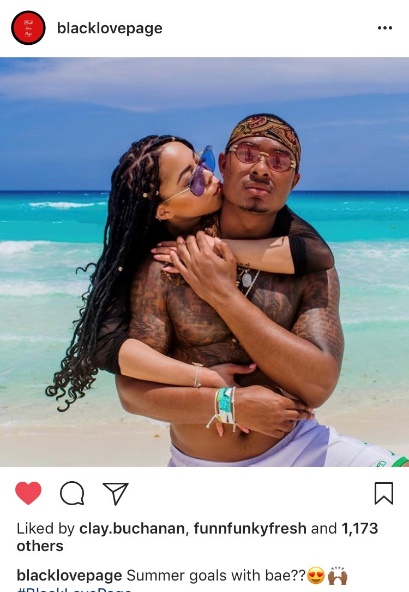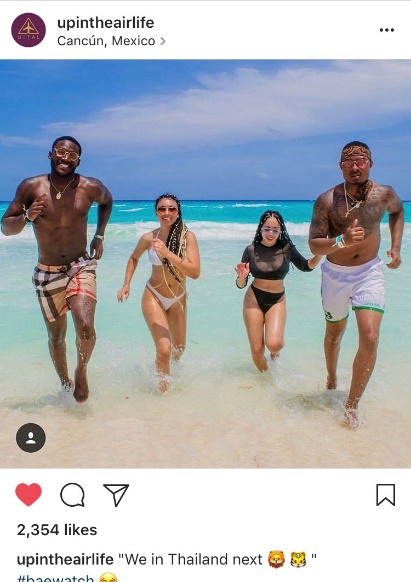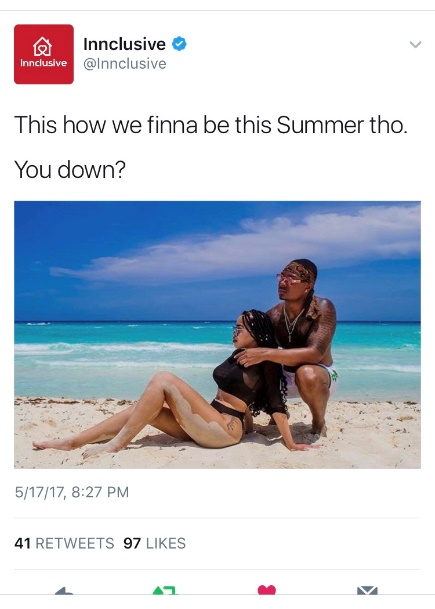 Adventures in Mexico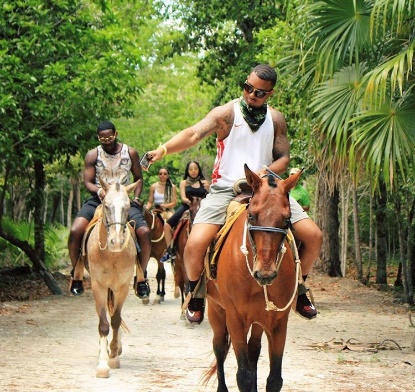 We wanted to have an adventurous trip so that's exactly what we did. We did a package deal where our day consisted of going zip lining, swimming in a cenote' and enjoying provided lunch. Another package deal we did included horseback riding, ATV's and zip lining (Yes it was that fun so we did it TWICE!) One of our most memorable moments was swimming with Dolphins. We had so much fun getting the chance to be up close and personal with the dolphins. We booked all of our excursions through our resort at Cancun NYX. Cancun NYX was a pretty nice resort. We had a room with a beautiful ocean view. We were able to eat lunch and dinner on the beach. If you're looking for a resort that has a lot of nightlife activities for young adults then this isn't the place for you. That is definitely something we wanted to have but because of the very last minute change we were satisfied with what we got. Overall it was a good experience at the resort.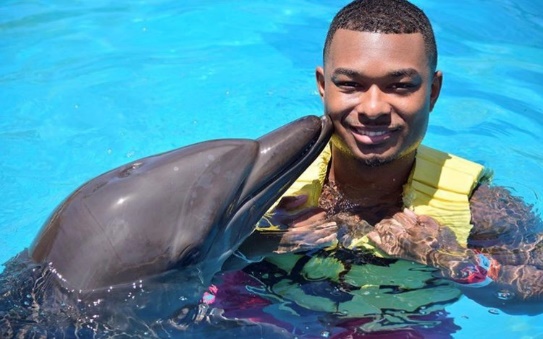 Nightlife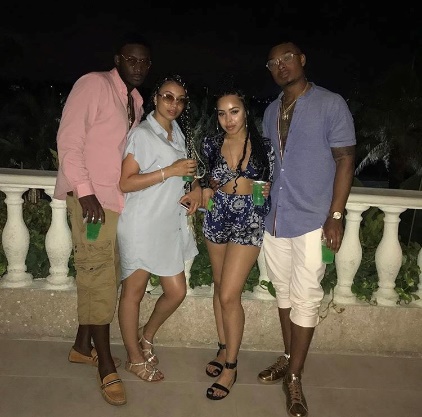 For nightlife there is a strip full of clubs bars and restaurants. The nightlife reminded me of Vegas or Miami. Most places didn't close until 5am. We went to La Vaquita and the infamous pool party at Mandala Beach Club. La Vaquita was my favorite out of the two. The DJ was great and played good music all night long. He played Hip Hop, Reggae and a mix of old Hip Hop Classic songs. Vanessa and I also participated in a dance contest which was very fun and out of my comfort zone. Mandala Beach Club played techno music but it was still a pretty fun party. If you visit Cancun you must visit this nightlife strip.
Keep an eye out #issaLove
Clayton and I hope to be taking a trip with Innclusive this August/September. The whole crew which includes myself, Clayton, Cameron and Vanessa plan on going to Thailand this October so expect to see us on your timeline soon! To keep up with us follow us on Instagram. @jasmariaa @clay.buchanan @cam.boles @_nessafinessa