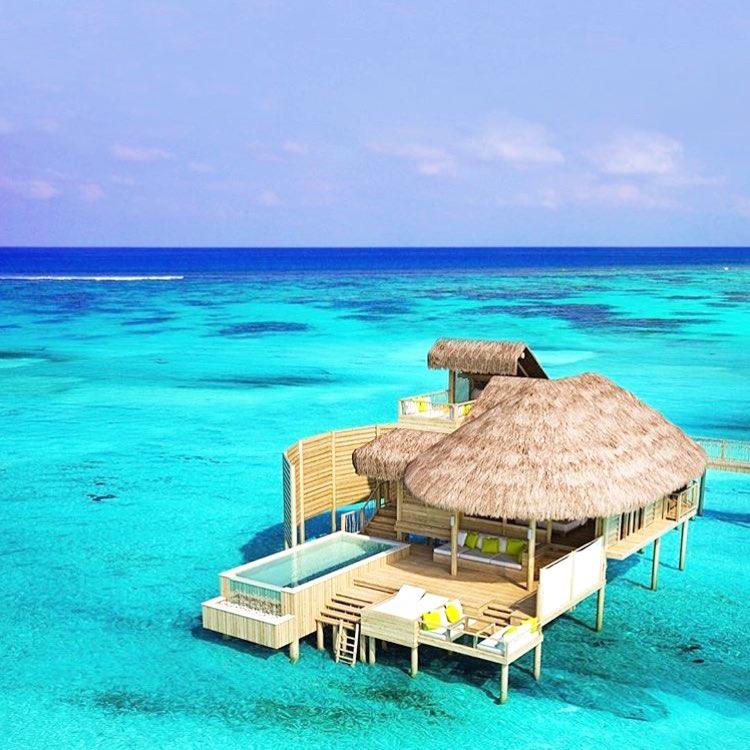 10 Tips for People Who Travel Solo
This Guest Post was submitted by Cali @ http://www.calidreamtravels.com/
Are you tired of watching everyone else live out their #travelgoals? Are you ready to embark on your own travel journey? Paris, Brazil, Egypt, Thailand, just a few on your list, right? There is only one problem… you have no one to go with. You've tried making plans with friends and family, but there is always some excuse. Well, let me tell you, you're not totally out of luck. YOU CAN TRAVEL SOLO!
Solo traveling is life! I have traveled to seven countries by myself, and thanks to these tips, I rarely feel alone or at a disadvantage when I do.
1. Be open and friendly. People are more likely to spark up a conversation with you if you are alone. I have had groups invite me to spend the day with them, all because they loved my energy and I was open to the idea of hanging with "strangers". Remember to stay safe and use your best judgement when feeling folks out. If things seem okay, relax and have fun! I have created some genuine friendships through meeting folks abroad!
2. Stay in Hostels. Okay, I know what you're thinking. Hostels are gross! I have stayed in many hostels and none of them have lived up to the gross and disgusting rhetoric. I have stayed in some that were cleaner than hotels. They can save you money as a solo traveler and are often a good way to meet people through social events that are ran through the hostel. Check ratings and reviews on multiple sites to insure you are getting an accurate, clear picture of the space. I most often use hostelworld.com and tripadvisor.com. Cool hostel in San Diego
3. Be flexible. My first solo trip, I planned everything! I booked activities every day to, "stay busy," rookie mistake. I love leaving days open, in case you meet someone and want to hang with them instead.
4. Go on excursions/ day trips Speaking of planning, pick a few days to go on excursions or day trips. Its another way to meet people and easily see the place you are visiting. I typically use trip advisor to find out what there is to do, then research ways to find it cheaper! trip to the Tegalalang Rice Fields, Bali day trip to Vinales, Cuba
5. Stay in communication with home. Print out a general itinerary to give to folks at home to ease their minds a bit. Also helps to give them a copy of your passport/insurance and important numbers. It doesn't hurt to call and give updates when you can as well.
6. BUY TRAVEL INSURANCE. You can't predict when you'll get sick or when you'll have an accident, so just in case of an emergency, its always a good idea to have travel insurance. The extra $60 is worth it! I never leave the country without it.
7. Download Maps.me. Having offline maps will save you and your taxi drivers from stress and a headache! Maps.me is a great app that you can download before you head off to you destination.
8. Join Facebook travel groups If your feeling scared, need to vent or some encouragement, try searching solo traveling groups on Facebook. They are communities that can not only provide all of the above, but also the ability to talk to people who are about that life!
9. Get a tripod/remote timer "Well, if I go solo, who is going to take my pictures?" Don't worry, I got you! Buy a tripod and remote that allows you to set your phone up and take your own photos. I got a great one from amazon. It works for both my camera and phone. Don't be scared to ask strangers or your tour guides to help you either. taken with a tripod and timer a stranger took this!
10. DO. NOT. LISTEN. TO. PEOPLE. WHO. DON'T. TRAVEL. SOLO. Do not make me repeat this! Don't listen to them! People who have never traveled solo or traveled period will try and warn you about traveling by yourself. Don't get me wrong, safety should be high priority when you are alone in another country, but don't let people who don't have the guts to do what you want to do, defer you from your dreams.
Well, that's it folks. I hope this helped some of you at least think about traveling solo more. What started off as a last resort, turned into my preferred way of travel. It can be a scary endeavor, so if you ever have questions, concerns or just need someone to talk to, don't hesitate to ever contact me. Thanks for reading!